Rafting
Provide your family, your friends and yourself with an unforgettable day and a wonderful communal experience! You can enjoy pictoresque landsapes from a unique, dynamic perspective.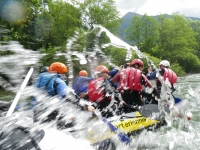 We will greet you at the Kayak Centre Faak, where we will also provide you with your white water equipment. Then we will take one of our buses to the Möll valley, where the raft will be waiting for you.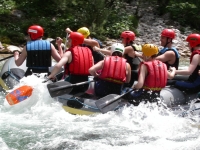 We will meet you at the Kayak centre Faak, and you will receive your complete white water equipment.